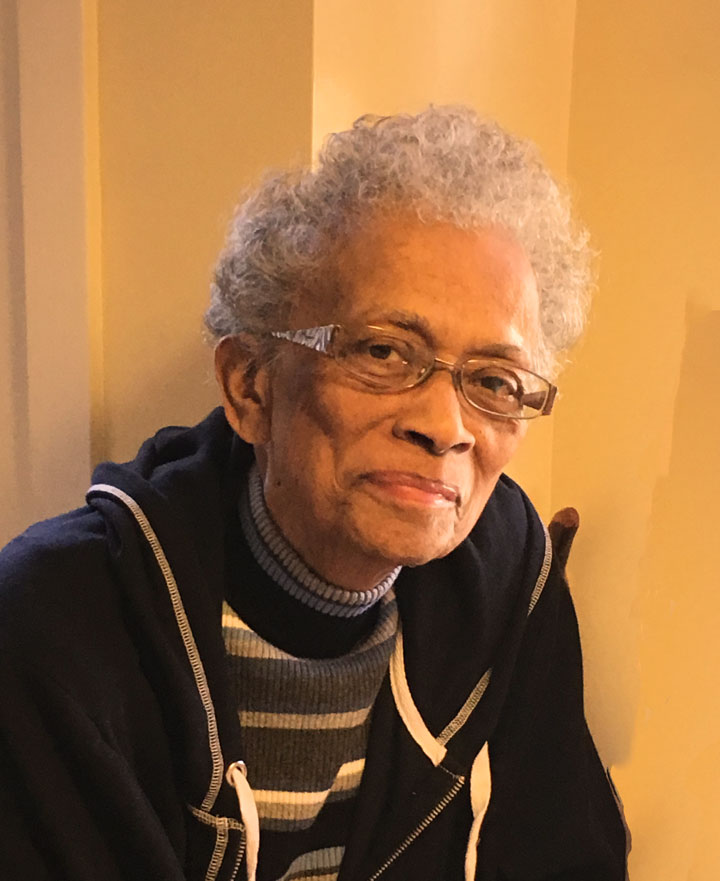 (February 10, 1935 – November 22, 2017)
Maxine Bell, 82, passed away peacefully on November 22, 2017, in Scottsdale, AZ. She was a beloved mother, grandmother, aunt, cousin and friend. Maxine will be remembered for her adventurous spirit, creativity, and seeking nature – all of which opened her life to new experiences and allowed her to open her heart to people of all backgrounds and experiences. Maxine will also be remembered for her love of her family, gardening – especially the sweet potato – and her home state of Mississippi.
Bettye Maxine Bell was born on February 10, 1935, in Attala County, Mississippi, the youngest of five children of Albert and Susie Bell. Maxine grew up in relative privilege in the town of Kosciusko with creative, entrepreneurial parents who were leaders in their community and, later, quite active in the Civil Rights Movement.  Maxine excelled academically, ultimately graduating second in her class at Jackson State University in 1956 and landing a coveted first job as a high school biology teacher at Lanier High School in Jackson.  Right out of school, she also served as President of Delta Sigma Theta's graduate chapter in Jackson.  In 1959, Maxine moved to Cincinnati, OH, where she continued to teach high school for several years, began a family with her then-husband, Lavatus V. Powell, Jr., and developed good friendships.  Early in her time in Cincinnati, Maxine founded the Pan City Garden Club, comprised of young, civic-minded, African American women.
Following her time as a science teacher, teaching and coaching continued to be a constant thread throughout a pioneering private sector career that took her from organizational development at Procter & Gamble to executive career transition consulting at Mainstream Access, and leadership development at Intel.
Maxine created a wonderful childhood for her children.  She shared her love of biology by teaching Robin to capture pond water in Petri dishes, her love of cooking by teaching 4-year old Judi to make scrambled eggs while perched on a kitchen stool, and her entrepreneurial spirit with Vate who learned by working in her businesses as she had with her own parents. She always encouraged her children to follow their passions, and in later years expressed her deep love for her grandchildren by nurturing their creativity and sense of adventure.
Maxine is survived by her three children, Robin Mandjes (Luuk), Judi Powell (David Olson), and Lavatus Powell, III (Johanna Howard), and four grandchildren (Carly, Miles, Belle, and Rose). Maxine wished to be cremated and to have her ashes scattered off the coast of Martha's Vineyard. A private memorial for family will be held at that time. Contributions in Maxine's memory may be made to the Polly Hill Arboretum in West Tisbury, MA http://www.pollyhillarboretum.org/get-involved/donate/.
Remembrances can be shared below.
Robin and Luuk Mandjes
160 Cambridge Park Drive, #283
Cambridge, MA 02140
robin@powellmandjes.com
Judi Powell and Dave Olson
336 Aragon Blvd.
San Mateo, CA 94402
Judi.powell@comcast.net
Lavatus (Vate) Powell, III and Johanna Howard
15 Gardiner Place
Montclair, NJ, 07042
vate@vate.net